DURING THE CORONAVIRUS CRISIS THE SUN CONTINUES TO SHINE. CONTACT WE FOR ALL YOUR HANGARS OR PHOTOVOLTAIC KITS IN 0785243752/contact@vertsun.com
The strength of Vertsun is its experience in numerous photovoltaic creations for more than 10 years, from the kits installed in private homes, through photovoltaic sheds for farmers, solar roofs for and finally, the large ground-fired power plants in France and around the world.
The Vertsun self-consumption solar kit is ideal for individuals living in pavilions who wish to make their own electricity.
Depending on the importance of electricity consumption, the season and geographical location, you can self-produce between 20 and 70% of your electricity consumption thanks to the Vertsun self-consumption kit
The Photovoltaic Agricultural Hangar is the reference product for farmers
The team has studied, financed and built several hundred photovoltaic installations since 2008. VERTSUN has several strong skills that enable it to ensure development. The EPC and the construction of next-generation hangars.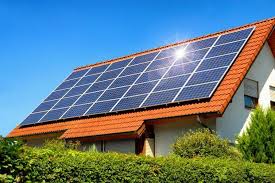 We offer:
Site follow-up/project management/project management assistance
EPC, installation and construction including Quali PV and 10-year insurance
Office of Electrical Studies
Administrative operations, financing
If you are an individual, explore our site to discover the principles of self-consumption.
You will find a link that allows you to simulate your installation, its cost, estimate your production, compare it to your consumption and know all the costs and all your gains.
Study the paperwork with your town hall and Enedis – these are very simple and should not exceed 6 to 8 weeks.
Finally order the right photovoltaic self-consumption kit, 4, 6, 8 or 10 panels, to install in your garden or on your roof, install it yourself or have it installed by our qualified QualiPV teams or by an installer of your choice.
Join the community of 33,000 French self-consumers
If you are a farmer come and discover our NG Solar Photovoltaic Shed (New Generation), the new reference product for agriculture and renewable energy. The Hangar is available for all uses as well as for all snow zones A1 and A1 and Wind 1 and 2. Finally, its cost is much more competitive than all the products available on the market