DURING THE CRISIS THE SUN CONTINUES TO SHINE. CONTACT WE FOR ALL YOUR PHOTOVOLTAIC HANGARS OR KITS AUTOCONSUMMMATION AT 0785243752/contact@vertsun.com
VERTSUN offers standard agricultural buildings, adapted according to farmers and your activities (storage of cereals, fodder, equipment, or livestock) VERTSUN has the perfectly adequate solution.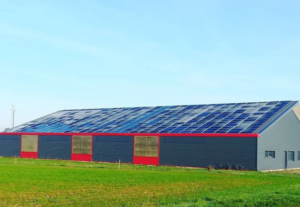 OLD BUILDING
You have a photovoltaic agricultural project to carry out by renovating an old building or by having a new shed built.
The experienced VERTSUN team offers you to do it for you.